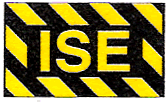 Industrial Strength Electronics, Inc.
Your Sandretto source for:
Sandretto Electronic Repairs
Free Sandretto Tech. Support
Sandretto Field Service
Sandretto Parts, Mechanical, Hydraulic and Electrical
In House Sandretto Maintenance Training
I.S.E. Inc. was founded in 1998 in co-operation with Sandretto USA, to improve and enhance the quality of Electronic repairs and Field Service. Brian E. Harmon, I.S.E. Inc. Founder and President, is dedicated to maintaining the excellence in service and after sales support that Sandretto customers have known in the past.
Please feel free to contact us directly for parts, electronics, service and technical support...
Our knowledgeable staff is here from 9:00am to 5:00pm est. to assist you and support your Sandretto machines.